GENTRY RULES BY CORA BRENT
Release date: September 28th
Genre / Tropes:
Single Mom plus ex-Marine / Protective Hero / Curvy Heroine / She fell first/He fell harder / Small Town / Friends to Lovers
Cover designer:
Book Cover Couture
Check out this enigmatic cover!!
Gentry Rules by Cora Brent!
Get ready to fall in love with a story that's as sweet as it is sizzling, coming September 28th.
What to expect:
-Curvy Single Mom
-Inked Ex-Marine Protector
-Small Town Romance
-Anything To Win Her
-All The Cute Kid Moments
-Epic HEA
Add to Goodreads:
https://www.goodreads.com/book/show/57885485-gentry-rules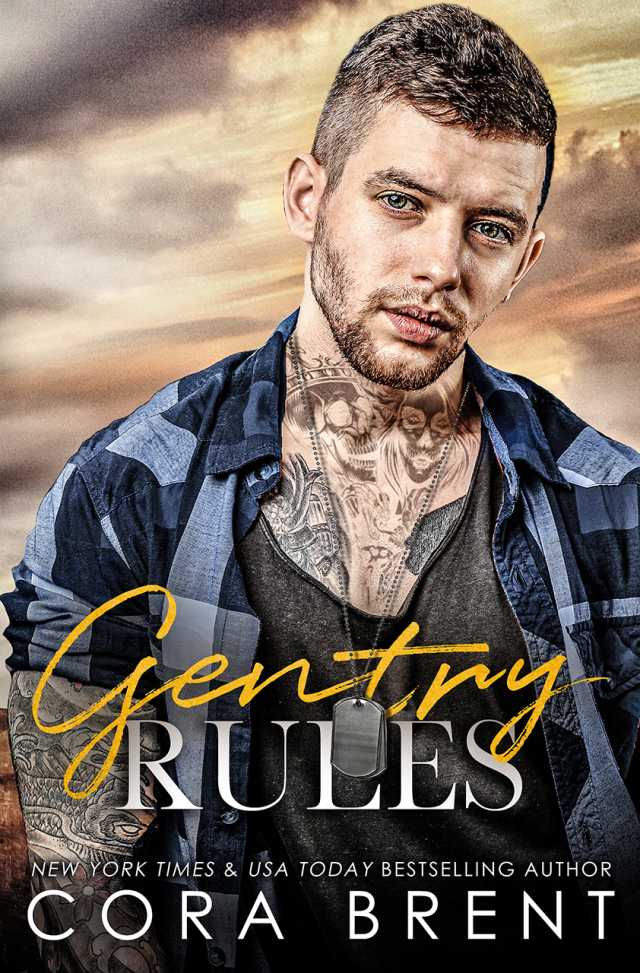 Blurb
ADDIE
Justin Gentry had always been my best friend and I had always been in love with him.
When our friendship imploded, I was shattered.
Which was how I wound up in the arms of his enemy.
Yet I refuse to have regrets because then I wouldn't have my daughter.
I'll hold my head up no matter what and nothing will stop me from giving my little girl the life she deserves.
I thought the last thing I needed to deal with is the return of the inked ex-Marine who was my biggest heartbreak.
But with my daughter in danger, I have little choice but to accept his help.
These days Justin is not only back in town but he's living in my house, gallantly pretending to be my boyfriend in order to keep us safe.
I told myself I wouldn't make the same mistake twice.
After all, I should have learned my lesson about the consequences of falling for a Gentry boy.
But the heart doesn't always listen to reason.
And it seems mine is ready to risk it all again.
JUSTIN
There's no escaping my last name, not in this town.
Some of us Gentry boys have been villains.
The rest of us choose a different path.
Sometimes it's a tough legacy and I've made my own mistakes.
However, six years in the Marines couldn't make me forget Astrid Delgado.
Wherever I go, Addie has stayed on my mind.
Now the shy best friend I took for granted has become a stunning woman I can't look away from.
And there's nothing I won't do to protect Addie and her little girl.
I'm willing to break every rule there is.
Until I'm worthy of her.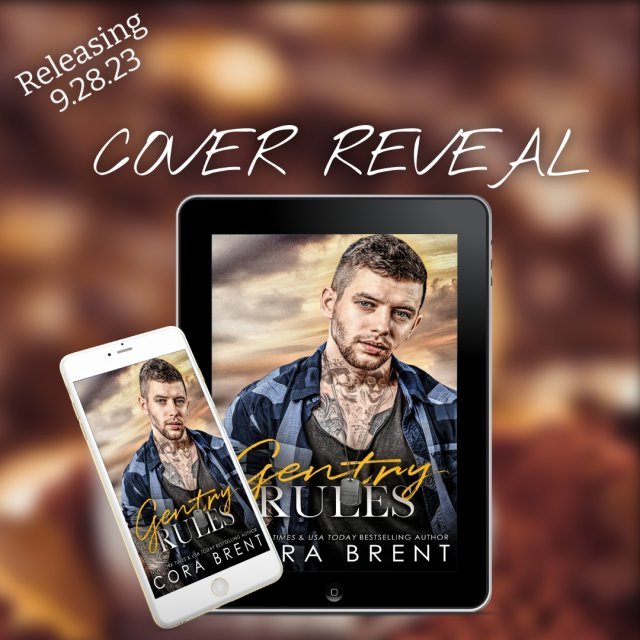 About the Author:
Cora Brent was born in a cold climate and escaped as soon as it was legally possible. Now, she lives in the desert with her husband, two kids and a prickly pear cactus she has affectionately named 'Spot'. Cora's closet is filled with boxes of unfinished stories that date back her 1980's childhood and all her life she has dreamed of being an author. Amazingly, she is now a New York Times and USA Today bestselling writer of contemporary romance and begs not to be awakened from this dream.
Connect w/Cora:
Website:
http://corabrent.com/
Facebook Page:
https://www.facebook.com/CoraBrentAuthor/
Facebook Reader Group:
https://www.facebook.com/groups/541636375991776/
Amazon Page:
https://amzn.to/2P8Zdfu
Bookbub:
https://www.bookbub.com/authors/cora-brent
Goodreads:
https://www.goodreads.com/CoraBrent
Instagram:
https://instagram.com/corabrentauthor
TikTok:
https://vm.tiktok.com/ZMdV3jy7t/
Newsletter Signup:
https://bit.ly/3wHfc8y