My Favorite Series by Susan Mallery is Fool's Gold.

Susan Mallery is a New York Times Best Selling Author. She lives in Seattle with her husband & her toy poodle.

If you want to read a series, then this is the series to read. It is that good. You will fall in love with the characters & the town. Susan has it set in a town called Fool's Gold, CA. I love Fool's Gold. Not sure if I would like living in a small town with everyone knowing everything about myself & my family, but I would love getting some help with everything. You just left the hospital or had a baby, then the town would be there helping you. I love that! You just broke up with your boyfriend then the girls are there cheering you up. How nice is that? You are sick with a cold. The town helps you out.
Here are the books in this wonderful series:
If you purchase one of Susan's books, please leave me a comment. I would love to chat with you about that book!

So, on to the books!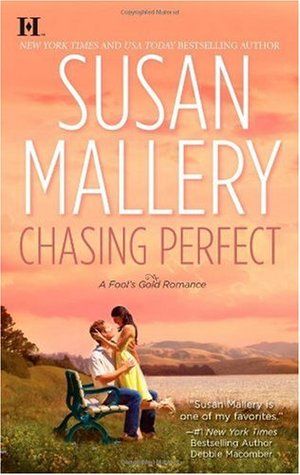 The first book in the series is "Chasing Perfect", which we meet Charity Jones, who moved to Fool's Gold, California, which is a great place to live, but there is a small problem. A shortage of men! Charity is there to help with that problem. I love the surprises that happen to Charity Jones since she arrived in Fool's Fold. I love this book series. You get to know more about the characters in the previous books.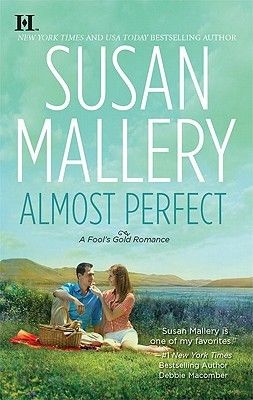 The second book in this series is "Almost Perfect", which is about Liz Sutton, who comes back to town to get her nieces when her brother can not take care of them anymore. She has a son of her own, too, & she has to handle that her son's father, Ethan Hendrix, will find out about their son, but she has to get to her nieces.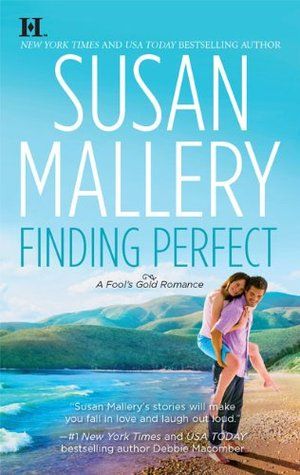 The third book is "Finding Perfect". When Pia O'Brian's best friend dies, Pia expects to inherit her cherished cat, but instead she leaves her 3 frozen embroys. Pia decides to become a single mother, but she meets a guy the very same day.
I loved the character of Peter, a sweet little boy that Raoul meets during a school's fire. Pia has grown up a lot since we have found out how she was like in high school. She hid behind her teasing others so others would not find out the truth about
her. Pia sacrifices herself to her friend's embryos implanted. She is terrified at the idea of being a mom to 3.
The fifth book is "Only Yours". This is about Montana & Simon Bradley. This book is really good & the ending is so good. This is definitely a must read!
The sixth book is "Only His".
Wedding bells are ringing in Fool's Gold, but not for Nevada Hendrix. Her triplet sisters are engaged, and even her mother has a more active love life than she does. Determined to make a fresh start, she applies for her dream job, only to discover that her new boss is her first love. Maybe she could overlook the fact that they've seen each other naked, but she'll never forget the way he broke her heart.
Tucker Janack agrees to Nevada's "business only" ground rules. After all, love is a trap that the constuction millionarie has avoided his whole life. But
when great business partners turn out to be so much more, every rule gets broken. Will either of them be willing to try again...or will their past get in the way?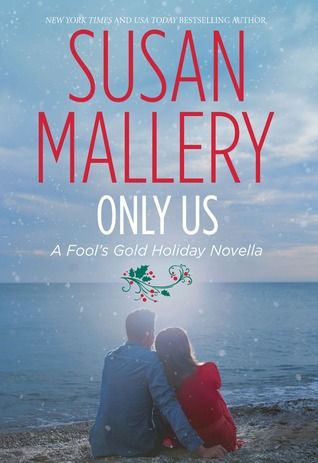 "Only Us" is Fool's Good Book #6.1, which is about the pet groomer, Carina Fiore & the veterinarian, Cameron McKenizie. Cameron is divorce & has a daughter.
An ebook exclusive Fool's Gold series novell
a.
You can read it on your computer since there are programs to do this if you do not have a Nook, Kindle, or ipad. I will post links here soon for this.
In May, June, & July, "Summer Days", "Summer Nights", & "All Summer Long" will be available.
Summer Days just came out. I am taking time out of my schedule to read again. This summer I have these 3 books on my reading list & I am reading them.
I want to read all 3 of them!!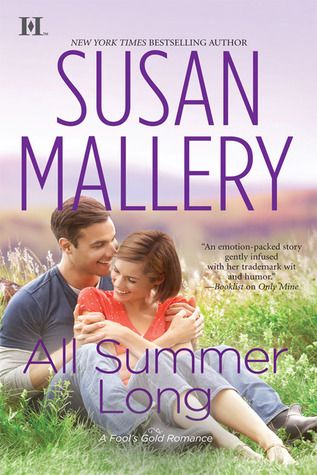 In "All Summer Long," (#9) it is about Clay Stryker & Chantel (Charlie) Dixon, who is a firefighter in town. Coming out July 31st!!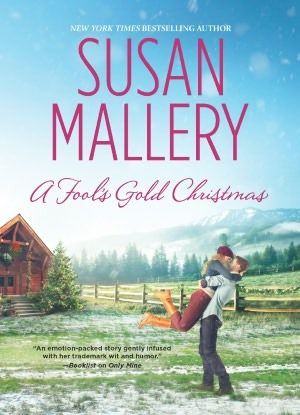 A Fool's Gold Christmas (# 9.5) is coming out in September 25, 2012. It is about Dancer, Evie Stryker & Lawyer, Dante Jefferson. Evie's dance studio is above Dante's law office. Dante's best friend is Evie's big brother!
Halfway There is coming on today, May 1, 2013.
According to Goodreads, here is what Halfway There is about "Fayrene Hopkins may be only twenty-four years old, but she runs her own business and has big plans--plans that don't involve falling in love yet. She's determined to make her mark on the world before settling down.

She thinks she's got life all figured out--until she meets Ryan Patterson on her latest job. Fayrene senses his interest in her, and she has to admit he gets her pulse racing. Luckily, starting a relationship with Ryan is safe--he's leaving Fool's Gold when his work contract is up.

Ryan has goals of his own and a job waiting for him in Texas. He doesn't expect to get waylaid by a sassy blonde and cozy town. But what started out as temporary is starting to look like the real thing. If only he can convince Fayrene that some plans are made to be broken."
Coming Soon: May 28, 2013
According to Goodreads, "He won't hesitate to put his life on the line...but will he ever risk his heart?
Falling for Justice Garrett was a high point in Patience McGraw's otherwise awkward adolescence. Even after he disappeared, Patience never forgot the boy who captured her heart. Now, he's back in Fool's Gold, California, and her passion for him is as strong as ever. But how can she trust that he won't abandon her again-and her daughter, too?

When bodyguard Justice Garrett was a young man, witness protection brought him to this idyllic town and he never forgot its warmth, or the sweet beauty of his childhood friend. He's returned to open a defense academy, and the Patience he once knew is all grown up. He can't resist her smile, or her curves. But Justice's past doesn't make him husband, or father, material.

Patience and Justice think they'll succumb to just one kiss... Then one more... Okay, just one night together. But they might learn that falling in love is beyond anyone's control."
Coming Soon: June 25, 2013
According to Goodreads, "New York Times bestselling author Susan Mallery welcomes readers back to Fool's Gold, where a one-time fling could become the real thing...
Felicia Swift never dreamed she'd hear a deep, sexy voice from her past in tiny Fool's Gold, California. The last time Gideon Boylan whispered in her ear was half a world away...on the morning after the hottest night of her life. Her freaky smarts have limited her close friendships, and romance, but she came to Fool's Gold looking for ordinary. Gorgeous, brooding Gideon is anything but that.

Black Ops taught Gideon that love could be deadly. Now he pretends to fit in while keeping everyone at arm's length. Felicia wants more than he can give-a home, family, love-but she has a lot to learn about men...and Gideon needs to be the man to teach her.

As these two misfits discover that passion isn't the only thing they have in common, they just might figure out that two of a kind should never be split apart."
Coming Soon: July 30, 2013
According to Goodreads, " Can first love turn into the real deal in a sizzling new Fool's Gold story from New York Times bestselling author Susan Mallery? Isabel Carlisle thinks she's cursed in the romance department. Her teenage crush, Ford Hendrix, ignored all her letters. Her husband left her for another...man. So Isabel has come home to dust off her passion for fashion and run the family bridal shop until her parents are ready to sell it. Then she'll pursue her real dreams. At least, that's the plan, until sexy, charming Ford returns and leaves her feeling fourteen all over again....

Seeing Isabel all grown up hits bodyguard trainer Ford like a sucker punch. Back when heartbreak made him join the military, her sweet letters kept him sane. Now he can't take his eyes-or his lips-off her. The man who gave up on love has a reason to stay in Fool's Gold forever-if three little words can convince Isabel to do the same...."

According to Goodreads,
"There's nowhere better to spend the holidays than with New York Times bestselling author Susan Mallery in the town of Fool's Gold, where love is always waiting to be unwrapped... Noelle Perkins just got a second chance at life, and she intends to make the most of every minute. That's why she ditched a frustrating legal career to open her own store in Fool's Gold, California. The Christmas Attic celebrates everything that's magical about her favorite season. Business is booming, and as a bonus, gorgeous army doctor Gabriel Boylan has offered to help out during the holiday rush.

Gabriel's memories of Christmas past contain more sour grapes than sugar plums, thanks to a drill sergeant father who ran his home like a boot camp. Spending the holidays with his family while he recuperates from injury sounds as appetizing as last year's eggnog. Still, there are some enjoyable distractions in town, including sunny, sexy Noelle...and the red-hot mistletoe kisses they can't stop sharing.

Gabriel didn't think he was made for happily-ever-afters. But when fate hands you a love as sweet and surprising as this, only a fool could refuse.." I want to move to Fool's Gold. Being disabled, having a disabled daughter, a son with asthma & migraines, I could use some help at times. Where is a town like this? Anyone? Add in 2 huskies!! Did I tell you one of our huskies has separation anxiety? Zeus is a great dog, but he hates to be alone. Montana, I need your help big time! The other husky is a bit---HYPER!! Bolt is a good dog.
Keep on Reading!!
Melissa