Title: Pearl (Gem Series, #2)
Author: Freya Barker
Genre: Romantic Suspense-Slow Burn Romance
Release Date: August 25, 2023
Hosted by: Buoni Amici Press, LLC.
GEM: a privately-funded organization operating independently in the search for—and the rescue and recovery of—missing and exploited children. Although, at times working in conjunction with law enforcement, GEM aims to ensure the victims receive justice…by whatever means necessary.
____
Operator Pearl; layered, mysterious, a protector.
She masks as delicate, analyzes, and moves stealthily.
Hot on the trail of a young accomplice in a child exploitation ring, Pearl finds herself posing as a teenager to get close. Unfortunately, joining a group of kids on a wilderness quest means stepping out of her comfort zone and into uncertainty. But with the target in her sights her focus stays razor-sharp.
The last thing she needs is the dogged journalist who's been close on her heels catching up and rattling her cage. When he inserts himself into her investigation, she has no choice but to go along.
Thrown together in a mutual pursuit of justice, the negative energy between them sparks up in a new way.
AMAZON | APPLE BOOKS | NOOK | KOBO |
USA Today bestselling author Freya Barker loves writing about ordinary people with extraordinary stories. With forty-plus books already published, she continues to create characters who are perhaps less than perfect, each struggling to find their own slice of happy. Recipient of the ReadFREE.ly 2019 Best Book We've Read All Year Award for "Covering Ollie, the 2015 RomCon "Reader's Choice" Award for Best First Book, "Slim To None", Finalist for the 2017 Kindle Book Award with "From Dust", and Finalist for the 2020 Kindle Book Award with "When Hope Ends", Freya spins story after story with an endless supply of bruised and dented characters, vying for attention!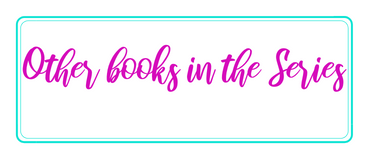 Purchase/Pre Order the Rest of the Series!
AMAZON | APPLE BOOKS | NOOK | KOBO |

AMAZON | APPLE BOOKS | NOOK | KOBO |